History and values
Västkustens Skogs AB
Västkusten Skogs AB is your partner in sourcing and selling wood. We focus on roundwood, chips and other residuals of woodbased materials. We have profound knowledge in Forestry, harvest operations, efficient logistics and financial setup of the supply chain from the forest to manufacturing Industry.
We are sourcing in Central Europe, in the Nordic countries around the Baltic Sea to customers in Europe and Asia. We have employees stationed in Denmark and Sweden.
Västkustens skogs AB is owned by Mr. Bernt Ivarsson for more than 45 years. Mr Ivarsson is an entrepreneur who started his career in the forest sector. His company group Profura AB includes many different businesses including saw mills, manufacturing of flooring and family houses at a large industrial scale.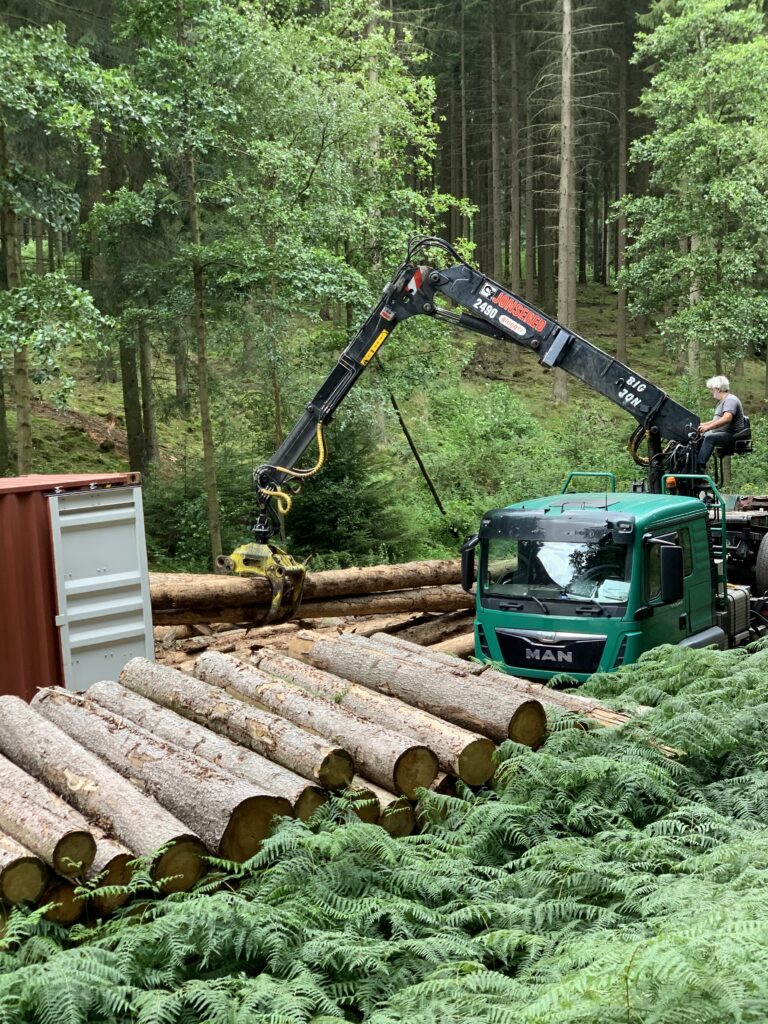 We have more than 40 years of experience in buying timber, both nationally and internationally, and this gives us the practice it requires to travel and review the timber in the forests.
Västkustens Skogs AB is skilled in grading wood, and have practiced quality inspections of various varieties of timber all over the world.
We strive to be your loyal companion and associate within buying, sourcing, and selling wood. Västkustens Skogs AB is founded on great administration, good associations with loaders and foresters, and a passion for forestry and timber.